to trend or not to trend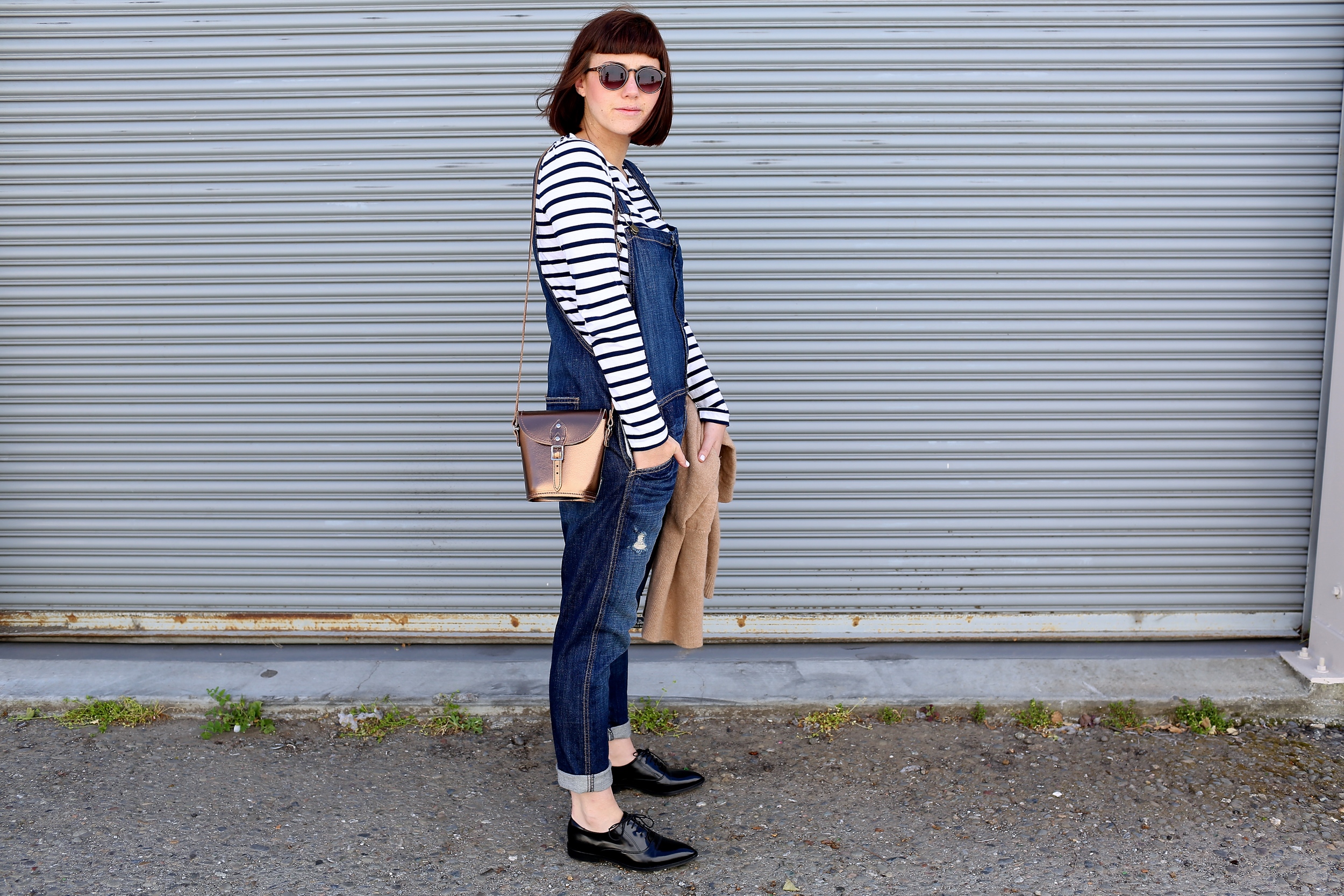 Overalls. Where do you stand with this trend? I was hesitant at first- did I really want to fall into a trend trap? But then I thought about it and realized that this trend is accessible and very transitional. The only thing is finding the right pair.For me, this was a complete Goldilocks situation: too baggy, too tight, and nothing hitting just right. I put the overall idea aside and opted for a jumpsuit- that should be easy enough, right? Well, I'll spare you, it wasn't. In three words: too much polyester.
I had just about given up, when I came across this pair while browsing through Jeremys. They had the perfect ratio of slouch and structure that I had been looking for.
So, to answer the question: to trend or not to trend? I guess it really depends on the trend and your personal style, but I do feel that in the overall case, trend. Style them with a sweater on top (hello comfy boyfriend jean look) or pair with a shirt (or nothing, gasp!) underneath. I'm happy I found my "just right" pair and can't wait to style them.
XX,
AKL
Photographs by: Cameron Lucchesi