modcloth #FitShop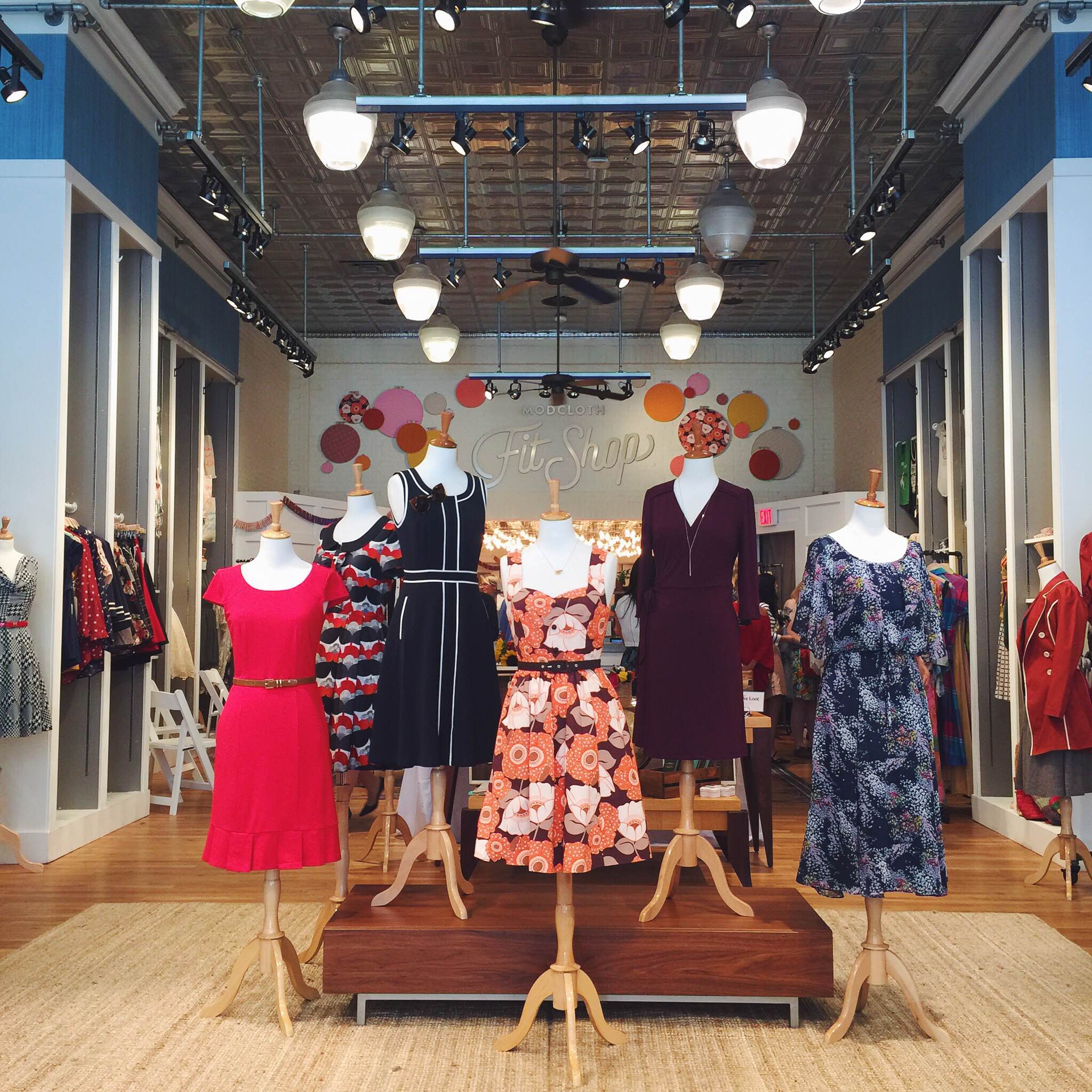 Do you have any weekend plans? Well, besides the usual brunch/farmer's market/laundry sequence (truly the updated GTL from 2010). Really though, in case you arrive at the weekend like a deer in headlights, we've got you covered.
This past week we visited the new ModCloth #FitShop, a new and interactive shopping experience. You try pieces on in-store, decide what you like, and have everything mailed to your home. You may be asking yourself "Why can't I just take what I want home from the store?", to which we assure you that this is 100x better than schlepping your shopping bags all around downtown SF.
In addition to your classic ModCloth attire, they have a whole vintage section and other grab-and-go items (i.e. Brit-Stitch bags, Sonix phone cases, and more). We hit this part of the shop extra hard, and snagged some great vintage clothes--think Sgt. Pepper meets That 70's Show.
Here's the info for the #FitShop:
location: 222 Grant Ave (between Sutter and Post)
times: open daily 10:00am-8:30pm
contact: 1 (844) FitShop (348-7467)

...but hurry! This gem is only here through August 17th.